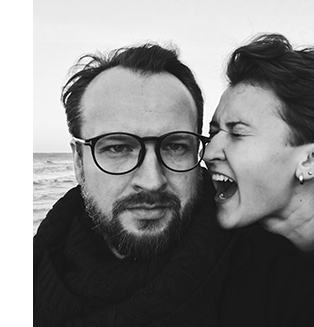 My name is Marcin. For several years, my passion for wedding and family photography has been unabated and this site tells all about it. The emotions and vibe in photos unvariably captivate me. They are my motivation and inspiration when I photograph people as much as they make me roam the world and encourage my imagination when I create landscapes. You will find dozens of works thematically related to wedding and family photography in the portfolio and personal works on  www.marcinbublewicz.com If you want more, would like to see complete wedding materials, recent realisations, the making of sessions, or you would simply like to talk about photography, you are very welcome to visit my blog. Marcin Bublewicz, born in 1975, residing in Gryfice. A passionate of photography and music, the author of individual and collective exhibitions, the laureate of Polish and worldwide photographic competitions.
Mam na imię Marcin. Od kilku lat z niesłabnącą pasją zajmuję się fotografią ślubną i rodzinną. O tym właśnie jest strona, którą odwiedziliście.
W obrazach niezmiennie urzekają mnie emocje. To one porywają i inspirują gdy fotografuję ludzi, gonią w świat, pobudzają wyobraźnię gdy tworzę pejzaże. W dziale portfolio znajdziecie kilkadziesiąt prac związanych tematycznie z fotografią ślubną i rodzinną, autorskie prace natomiast prezentuję na stronie www.marcinbublewicz.com Jeśli czujecie niedosyt, chcielibyście zobaczyć pełne materiały ślubne, ostatnie realizacje, sesje od kuchni, czy zwyczajnie porozmawiać o fotografii, to serdecznie zapraszam na bloga.
Marcin Bublewicz – ur. 1975r., na stałe mieszkający w Gryficach. Pasjonat fotografii i muzyki, autor indywidualnych i zbiorowych wystaw, laureat ogólnopolskich i międzynarodowych konkursów fotograficznych.